Notice of purchasing plan for supplying inert ceramic ball
Date: 14 February 2020
Subject: SUPPLYING INERT CERAMIC BALL
Ref. No.: 012/2020/NSRP-PS
Nghi Son Refinery & Petrochemical Limited Liability Company (NSRP) is planning for purchasing of a package for "Suppling Inert ceramic Ball" in order to select a suitable contractor for provision of the Goods & Services for NSRP. The tentative date of commencement of the Goods and services will be in very soon.
NSRP plans to start the above mentioned purchasing process very soon. If your company is interested in this purchasing package, please respond to all questions in the questionnaire attached in Attachment 01 and send to the following email address by 5.00 PM (Hanoi time) 20 February 2020.
Attention: Trinh Thi Oanh, Procurement officer
Email address : oanh.tt@nsrp.com.vn ;
Please put "Suppling Inert ceramic Ball" in the subject of your cover email.
Should you have any question, please contact us at oanh.tt@nsrp.com.vn and for further information.
For the avoidance of doubt, this notice does not constitute any contractual offer, binding promise or guarantee of business by NSRP. Neither shall your satisfaction of all the minimum requirements mentioned above nor your response to this notice creates any promise or guarantee by NSRP that you will be invited to participate in the above mentioned purchasing process.
1. Please provide the following information of your company.
Name:
Address:
Tax Code:
Contact person:
Contact details:
2. Brief description of your company's qualifications and experience in supplying services
3. Questionnaire:
Please answer the questions below:
QUESTION 1: Does your company have the business for providing inert ceramic ball?
1. Yes
2. No
If Yes, please provide the notarized copy of these documents.
QUESTION 2: Does your company have ability to provide ceramic ball type 1 (denstonse 2000) and type 2 (denstonse 57) or equivalent as detail specification as attachment 1?
1. Yes
2. No
If yes, please provide us the evidence.
QUESTION 3: Does your company has a policy of after sale services to customers (warranty condition and workflow how to response for any request from customer)?
1. Yes
2. No
If yes, please provide us the evidence.
QUESTION 4: Does your company have any reference contract for provision of inert ceramic ball to any industry company within 3 years (2017, 2018, 2019)
1. Yes
2. No
If yes, please provide us the evidence as follows:
 The list of contracts with below information
 general description of the contracts;
 contract value; contract duration;
 time of the contracts;
 name of clients (if possible).
 Certificate of completion of the Contract
 Full copy of at least one contract to show the amount of inert ceramic ball.
QUESTION 5: Please provide Original Certificate, Certificate of Analysis and MSDS for each delivery that you have done before
QUESTION 6: Is your Company ISO 9001 Series certified and ISO 14001 certificate?
1. Yes
2. No
If yes, please provide copy of ISO certification
                                            Attachment 1. Scope of supply For Inert Ceramic Ball (ICB)
1. Definitions
NSRP Site means the site of NSRP in Nghi Son Economic Zone, Hai Yen Commune, Tinh Gia District, Thanh Hoa Province, Vietnam.
Refinery means the refinery built and operated by NSRP.
Goods means the Inert Ceramic Ball with specifications set out in this Scope of Supply.
All capitalized terms used herein but not otherwise defined shall have the meanings given to such terms in the Contract.
2. Scope of Supply
The Supplier must supply the Goods strictly in compliance with the requirements set out below.
3. Specifications
The Goods shall meet the specifications set out in Annex No.1 of this Scope of Supply.
Estimated quantity of ICB.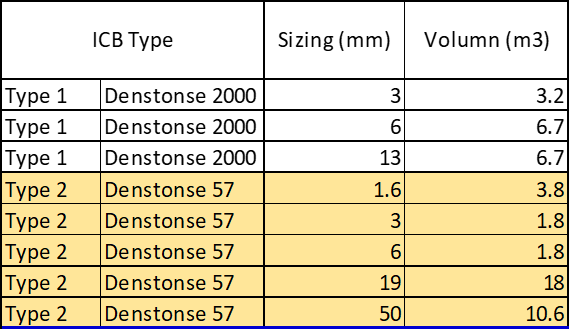 4. Packing type
The Goods shall be packed in drums (around 200 kg/drum) or bags (around 1300 kg/bag)
Unless otherwise requested by the Purchaser and agreed by Supplier, packing and marking shall be at Supplier's discretion.
5. Technical Information
The Supplier have to provide following Technical information as below:
– Material Safety Data Sheet (MSDS)
– Product Specification
– Certificate of Analysis (COA)
– Shelf life
– Storage condition
– Handling recommendation (including unloading procedure and transportation)
6. Delivery time
– 30 days from the date of Purschase Order
7. Ancillary Services
During the Term, the Supplier shall provide the following ancillary services to NSRP free of charge:
After sales service and Technical support:.
• Provision of technical support related to technical issues in relation to the Goods by the Supplier's specialists.
• The Supplier shall provide NSRP with contact information (phone, fax, email…) of such Supplier's specialists. The Supplier will respond to any query related to technical and operational issues in relation to the Goods no later than 3 working day(s) from the date of the query.