Back to the news list
A series of initiatives to promote health for local community
Under the Community Health Development (CHD) 2023 project, in July and August 2023, NSRP collaborated with Nghi Son District Health Center (NSDHC) to organize a series of activities with the goal of improving the health condition and the awareness about diseases prevention & control for fence-line and proximity communities including Mai Lam ward, Tinh Hai ward and Bac Yen village (Hai Yen commune), as well as showcasing NSRP's effort in managing social risks, complying with IFC's Performance Standards 4, and enhancing social acceptance.
Accordingly, the dengue prevention by spraying mosquito repellent was conducted from 28 July to 02 August 2023 for all households in Tinh Hai ward and Bac Yen village (Hai Yen commune).
1,857 households were sprayed mosquito repellent in their houses to prevent & control dengue prevention. Most households highly appreciated the result of this activity.
Mr. Nguyen Dinh He, a villager from Huu Lai residential group (Mai Lam ward), said: "the activities of spraying mosquito repellent are very useful to us, helping my family and villagers avoid dengue. Thank NSRP and hope that the Company will continue to support similar activities in coming time".
Furthermore, the project also organized the health screening activity for local people aged 40 and over in Mai Lam ward from 28 July to 1 August 2023, and Tinh Hai ward and Bac Yen village (Hai Yen commune) from 04 August to 8 August 2023.
The events attracted the participation of 1,351 local people who were checked and consulted diseases on hypertension, diabetes, abdominal ultrasound, Ear – Nose – Throat (ENT) endoscopy, chest X-ray. Based on the health screening's results, those who were found having health issues were advised to visit higher hospitals for further thorough examination. This activity receives a lot positive feedback from beneficiaries.
Ms. Tran Thi Kha – Lien Vinh residential group – Tinh Hai ward shared: "The health screening activity helps us timely identify our health issues, then have proper solutions for health improvement. I hope that NSRP will maintain this support as an annual activity to contribute to community health development".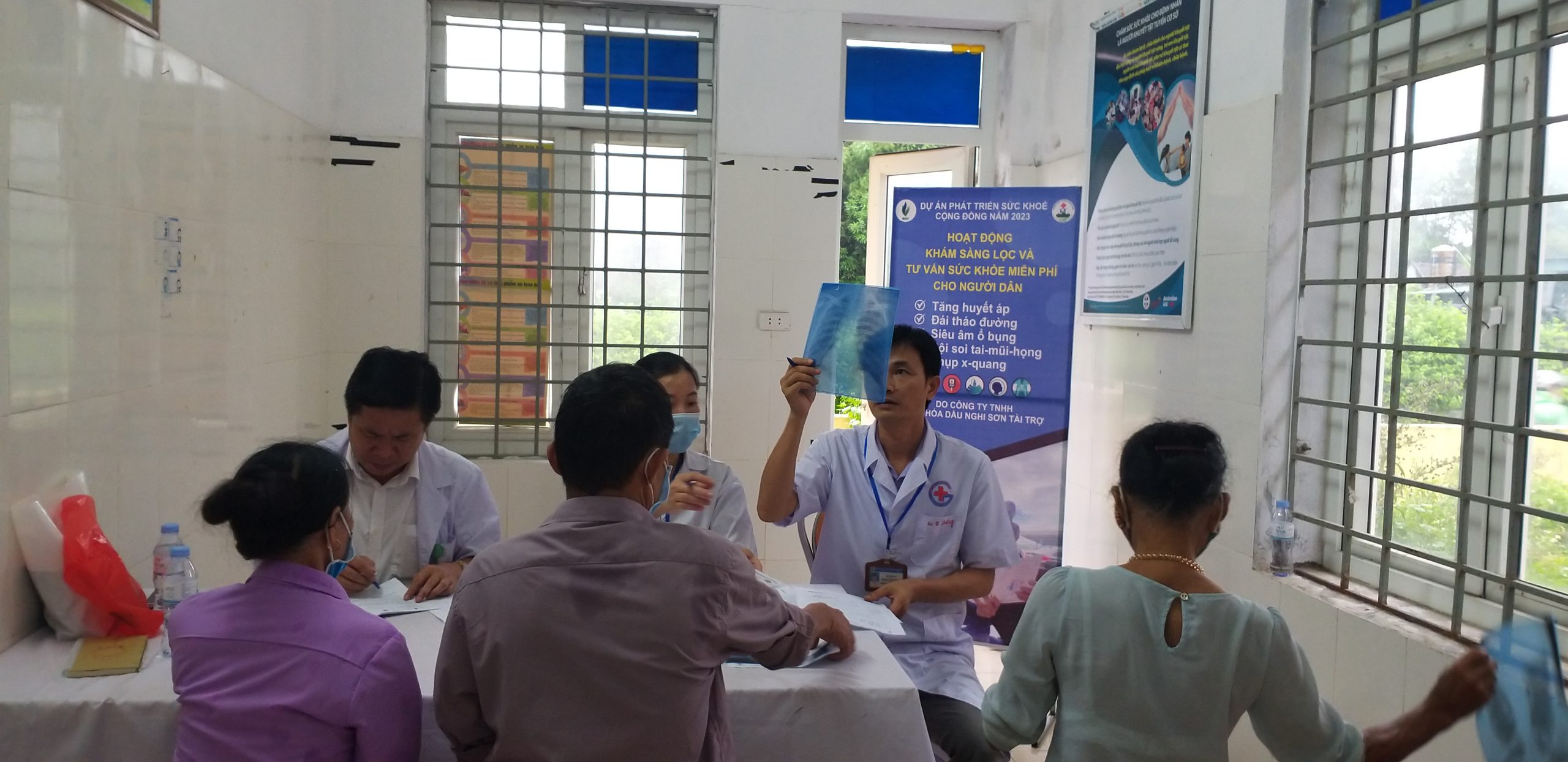 Under the scope of CHD 2023 project, the project will continue to conduct a series of activities and initiatives to partly contribute to improving the health for affected communities in the coming time.