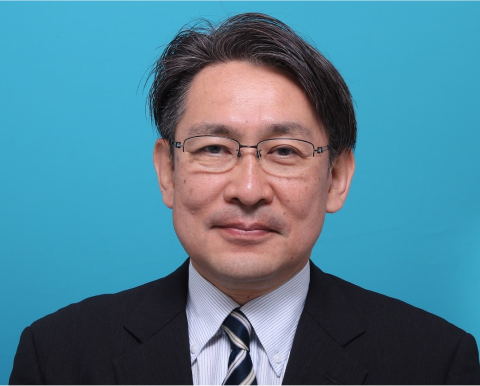 I- Atsushi Yamamoto, am honored to have been appointed on 2nd July by sponsors as General Director of NSRP. I am proud to have the opportunity to work with my new colleagues at NSRP.
I would like to emphasize several key strategic points and challenging goals for the ongoing development of NSRP.
NSRP started the commercial production on 14th November, 2018. I believe you should all be proud of the fruits of your outstanding efforts. I would like to express my sincere appreciation and deep respect for the contributions of the entire NSRP team, the Sponsors and the many others who have cooperated with us.
As of today, you, the NSRP team, have shown significant progress in enhancing the capabilities of the refinery operations and business. No doubt, a key mission for NSRP is enhancing the competitiveness of the refinery business while maintaining safe and stable operations. In order to realize this basic and essential principle, everyone at NSRP must keep this in mind and ensure that it becomes part of NSRP's corporate culture. There are countless valuable talents and treasures on the team at NSRP. We must use them to full advantage.
Nghi Son Refinery has a very competitive design, with a technologically advanced conversion unit, as well as a petrochemical complex to make value added products. Meanwhile we have to consider the current challenging circumstances surrounding NSRP — falling crude oil prices, stagnant regional market prices, updated environmental policies, and so on. Even under such severe circumstances, without making excuses, we need to reinforce Nghi Son Refinery's competitiveness so that we may strive to be a leading refinery. To achieve this, we need to bring in and implement international standards and methodology into NSRP management and combine strong individual capabilities into one team.
At NSRP, we will make progress on every challenge if we make a united effort. This requires the support of the DGDs, the GMR, those who have joined NSRP directly, our Experts, Secondees from our Sponsors, indeed, each and every member of the NSRP team.
Please let me highlight the strategic and challenging issues facing the development of NSRP:
Achievement of Safe and Optimized Operations

Compliance with the law and regulations.
Prevention of incidents.
Prevention of product quality problems.

Achievement of a High Standard of Competitiveness

Reinforce competitiveness with cost optimization in every area, including refining operations and administrative expenses, procurement, but always keeping safe and stable operations as our highest priority.
Successfully complete DCSM by preparing and planning well, and by controlling quality to meet higher standards of reliability.

Human Resources Development & Cultivating a Corporate Culture at NSRP

Accumulate know-how in each area, including Technical Work, Operations and Maintenance Work and Head Office Functions, Sharing knowledge and experience with one another.
Cultivate a corporate culture where every team member tries his best to fulfill his or her own responsibilities.
Appraise each team member's own performance and development in comparison to criteria for core competency and always try to improve.
Grow as a reputable international company in which each employee is able to perform based on her own strength.

Sustainability

Be observant in thinking about how our work affects the environment, and how we can make a proactive contribution toward environmental improvement.
Try to contribute to the local socio-economic development through continuous improvement of NSRP's Social Performance.
Try to improve the working environment for every person who works at NSRP.
Have a positive outlook, and be proud of our corporate brand.